Know Your Roads
Identify the governing body responsible for every road in the county's road network. 
---
Locate the contact information for the road district based on your address.  
About Us
Organizational Structure
The Bureau of Highways is organized into four (4) divisions: 
Administration 
Infrastructure Management
Road Operations
Traffic Engineering
---
Vision Statement
To be an innovative and leading edge solver of transportation infrastructure issues; a responsible and successful manager of roadway and roadside operations; and a great place to work.
---
Mission Statement
To manage, operate, and maintain the County's road infrastructure in a productive, efficient and environmentally responsible manner, providing high quality service to our customers, the citizens of Anne Arundel County.
---
Business Hours
Main office: 8 am - 4:30 pm
Road Districts: 6:30 am - 3:00 pm 
Traffic Maintenance: 6:00 am - 2:30 pm
---
The Seasons of Highway Care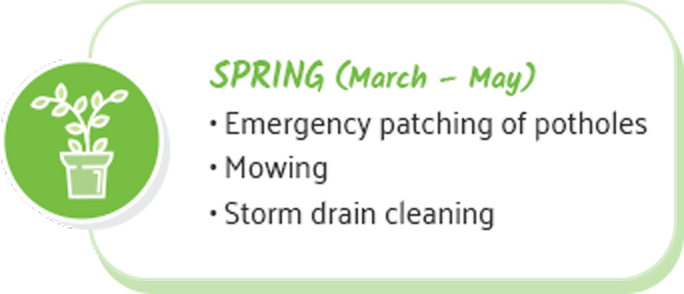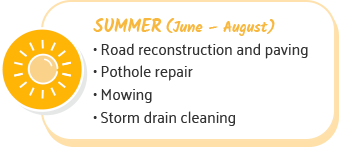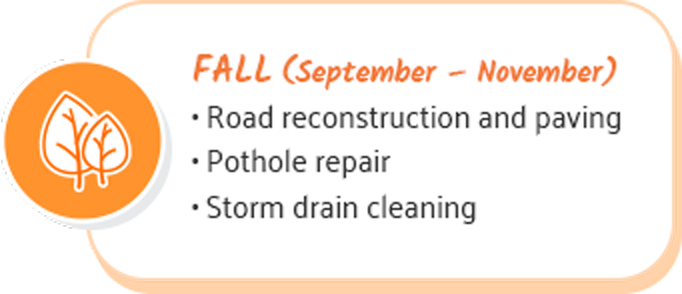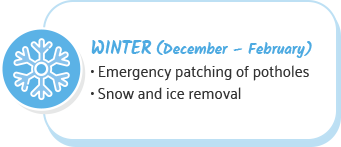 ---