2023-2024 Deer Management Season
The 2023 Deer Management application period will open in August 2023. For more information please email the Deer Management Team.
---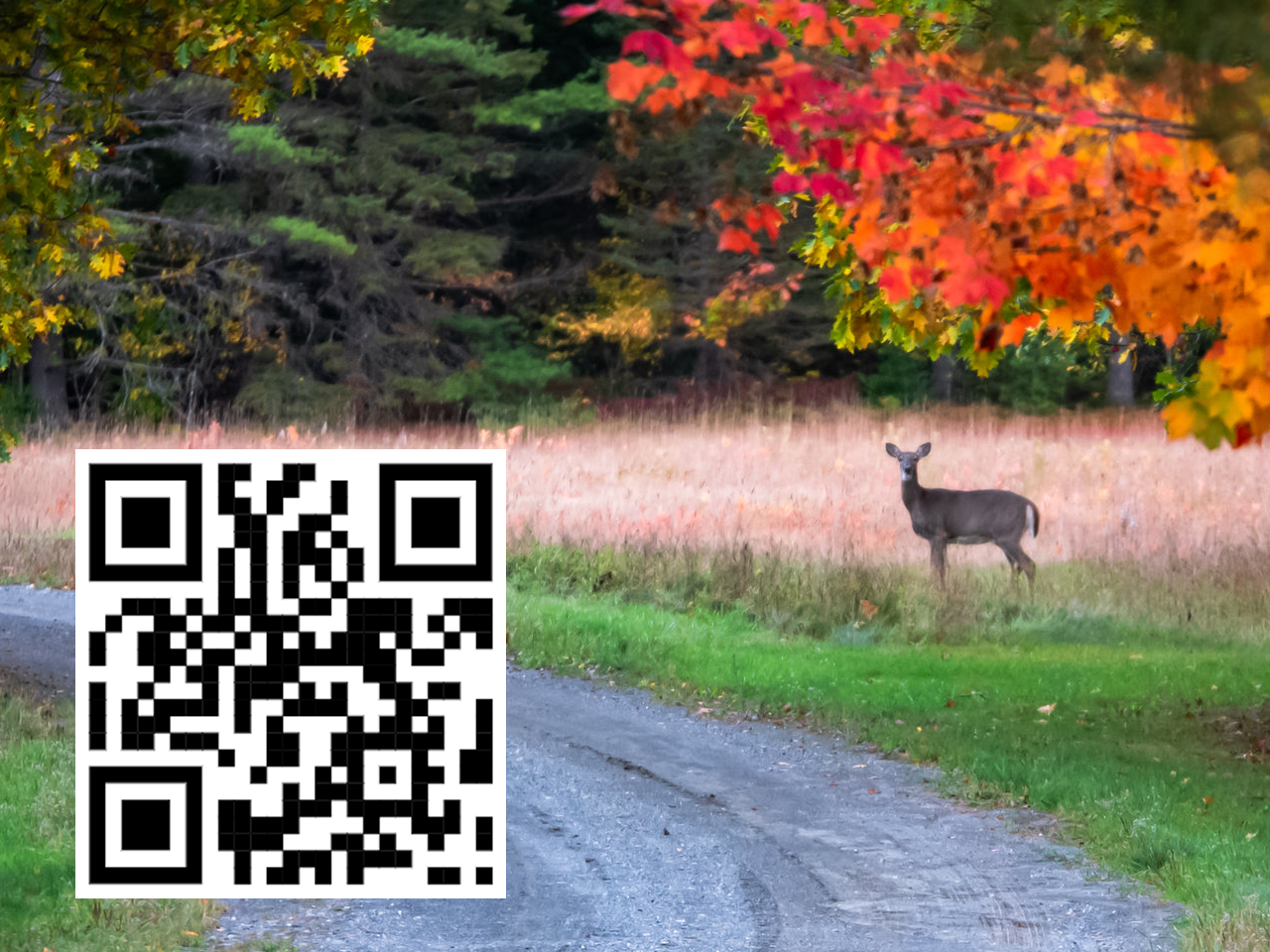 Subscribe for Updates
Text "DEERPARK" to 38276 or scan our QR code to get updates about Anne Arundel County Recreation and Parks Deer Management activities.
---
Striving for Sustainability in our Parklands
Anne Arundel County Department of Recreation and Parks, through its stewardship of over 15,000 acres of parks and dedicated Natural Areas, is a major provider of deer habitat in the County. No effort to reduce these impacts can succeed without addressing the deer populations within parks and open space. 
 
Hunters in our program are strongly urged to harvest as many antlerless deer as they can take safely and humanely. Our primary goal is to manage an overabundant deer population. Participating hunters are required to provide their own climbing or ladder stand and required safety equipment for their use.
---
Managed Hunt Program
Our selection of hunters will be based on each hunter having the credentials listed below, the completion of an application packet and being interviewed by the Hunter Selection Committee. All previous year Anne Arundel County managed hunt participants in good standing; are pre-approved and need only submit the Hunter Information Form, the Background Check Authorization Form and the administrative fee. All applicants are also subject to records checks through the Maryland Natural Resources Police and State and Local Police.
Proof of Maryland residency (MD License or ID, or Military ID and residency proof).
Valid Photo I.D.
A $25.00 non-refundable administrative processing fee payable to: Anne Arundel County. (Returning hunters must submit an application and pay this fee as well).
Completed background check authorization form.
A separate $7.00 fee to process the background check (payable to: Anne Arundel County) or you may go to our website to fill-out and pay only for their Background Check with a credit card. Please refer to the Managed Hunt Rules and Regulations packet for detailed background check information.
Individuals who successfully pass the interview process and other pre-requisites, the individual is accepted into the program. Applicants will then need to provide the following before they will be allowed to participate in a hunt:
$50 Registration Fee
Valid Maryland Hunting License
Valid Hunter Safety Card
Shotgun/Muzzleloader Hunters: A Maryland Shooter Qualification Card must be obtained prior to the date of the first hunt for the weapon type(s) to be used during the hunt.
---
Contact Deer Management Program
Address
1 Harry S Truman Pkwy, Annapolis, MD 21401