Please be advised that starting on Wednesday, September 20 - Friday, September 22, 2023 Beverly Triton Nature Park will be receiving a herbicide application to prepare for for the installation of pollinator meadow strips. Information relating to the products used during the application can be found here.
As of December 22, 2022, Beverly Triton Nature Park will be partially open to the public. The parking lot, car top launch, pavilion, tot lot, and trails will be open for public use. The restrooms are still under construction. Port-a-pots are available for public use. Open 7 a.m. until Dusk.
About the Park
Beverly Triton Nature Park is located in Edgewater, Maryland on the Chesapeake Bay. Sandwiched between the South and Rhode River, Beverly Triton offers scenic views and a mile of natural shoreline. The park is home to the many creatures who depend on the Chesapeake Bay shoreline for their livelihood.  
  
Not only does Beverly Triton Nature Park offer amazing access to the Chesapeake Bay, it also has five miles of natural trails that weave along the shoreline, into the forest, and around brackish ponds.
---
General Inforamtion
Open 7 days a week from 7 a.m. until Dusk 
Closed Thanksgiving and Christmas Day
General Park Rules
All dogs must be on a leash at all times in the park. Poop bags and a doggie trash receptacle is available.
Alcohol, fires, grills, and balloons are not permitted anywhere in the park.
All music must be kept to a minimum volume and amplified music is not permitted.
Beach Rules
Prohibited
Alcohol
Smoking/Vaping of tobacco and marijuana products
Dogs
Kites
Amplified Music
Fishing
Glass Bottles
Enclosed Tents
Grills
Open Fires
Climbing on rock breakwaters and jetties
Walking or setting up items on beach grasses
Operating a motorized vehicle on the beach
Large shade canopies (anything larger than 25 square feet).
---
All visitors must carry all of their beach equipment from the parking lot to the beach (a short walk). Come prepared and bring a small cart or wagon.
Dogs are not permitted on the main beach from Memorial Day Weekend through Labor Day Weekend.
You may set up a space on the beach for laying out, playing in the sand, etc., but please refrain from setting up on grasses or on other vegetation. This prevents negatively impacting important plants and trees along our shoreline.
Important Facts
All swimming beaches in Anne Arundel County are unprotected swimming beaches. Swim at
your own risk. Lifeguards are not present.
Umbrellas and small (not to exceed 25 square feet) shade canopies are permitted.
After rainfall of ½ inch or more, all Anne Arundel County Beaches are under a no swimming/no
direct water contact advisory for at least 48 hours due to expected high bacteria levels.
The public is advised to exit the beach and seek shelter in their vehicle at the first sound of
thunder or sight of lightning. Remain sheltered for 30 minutes past the last sound of thunder or sight of lightning.
Jellyfish may be present in the waters of any swimming beach in Anne Arundel County.
This Rick Anthony Pavilion is only available for general public use and is first come, first serve.
Balloons are not allowed in the park or at the pavilion
Pavilion picnic tables may not be held for any reason. Any unattended items at the table will be promptly removed by staff.
The pavilion may be reserved by park staff for internal events or for programming purposes.
A car top launch is available for non-motorized watercraft (Canoes, Kayak, SUP, etc.) 
Please check in at the gatehouse if you plan to utilize the car top launch
Approximately 5 miles of natural trails are available to hikers and dog walkers, exploring the many different habitats that Beverly Triton has to offer. 
Bikes are not permitted on natural trail surfaces. 
Trails are marked by color and with the standard Appalachian Trail marking system. See the Trail System map.
Beverly Triton Nature Park is a trash free park, which means we do not have trash cans. 
Pack it in, pack it out! Please avoid bringing trash into the park and pack out any trash that you do. Trash cans only make more trash!
---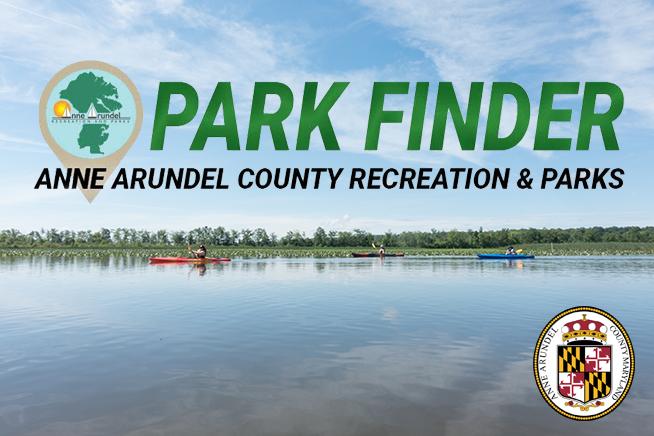 Discover and Experience Anne Arundel County!
Discover regional and commpunity parks, trails, natural areas, historic sites and water access. Find parks by name or by type of activity or parks near your home.