Maryland Access Point (MAP)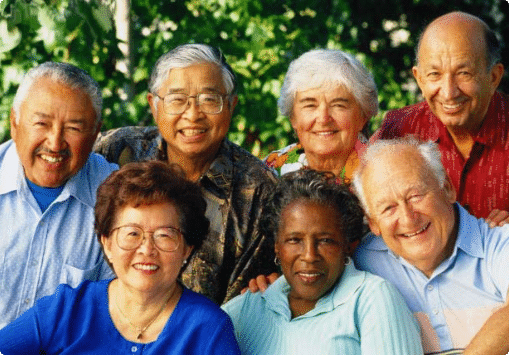 The place to start!
What kinds of services are available? Am I eligible for any drug discount programs? Does Mom meet eligibility requirements for services? What benefits may be available to help pay for care? Is there any transportation to help me get to a doctor's appointment?
About Maryland Access Point (MAP)
MAP is based on the belief that older adults or adults with disabilities and their families should have options and choices for receiving services
MAP can provide information and assistance on numerous services available to older adults
Trained caring staff will help sort through options, make referrals, help with forms and follow up to be sure the right services are accessed
All assistance is prompt, completely confidential, friendly and thorough.
Whether the question is understanding Medicare, where to find leisure time activities, how to care for a frail older relative, how to locate senior housing, assisted living or a nursing home - MAP is the place to start.
Eligibility
Everyone is encouraged to use Maryland Access Point (MAP) - older adults, adults with disabilities, and those of any age who have questions or concerns about someone in need. No question or concern is too trivial or too involved.   
 
More Information
Directory for Older Adults, Individuals with Disabilities, Veterans, and Caregivers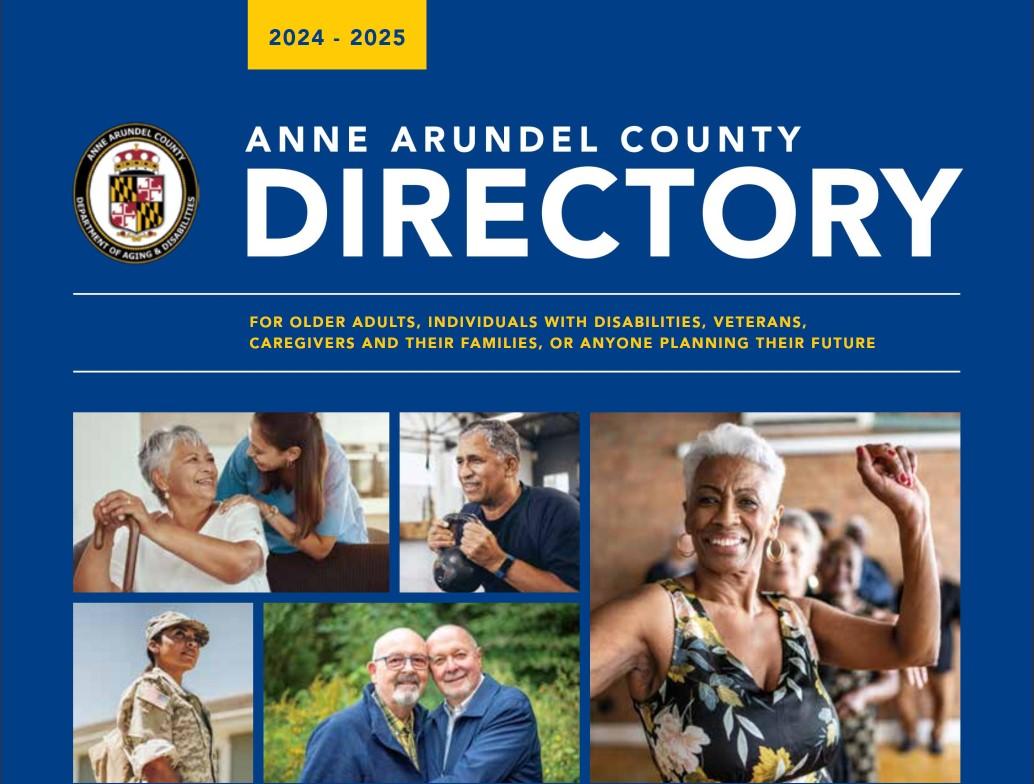 Get Connected!
The directory helps to connect older adults, individuals with disabilities, caregivers and their families, or anyone planning their future in Anne Arundel County, Maryland.   
2023-2024 Directory Information
Letter from the County Executive
I welcome you to the 2023-2024 edition of the Directory for Older Adults, Individuals with Disabilities, and Caregivers.
We had a busy year in 2022, and I want to express my gratitude for our Department of Aging and Disabilities and their incredible team for all of the work they have done. We celebrated the opening of the newly renovated South County Senior Activity Center, upgraded the seven community playgrounds with accessible play equipment, and are almost done building the Severn Center, a state-of-the-art community center that will include a new Senior Activity Center and open this May.
We also launched new initiatives, including opening the Lula Scott Community Center Nutrition Site to provide more residents with healthy meals, joining the Elizabeth Dole Foundation's Hidden Heroes network to honor the military and veteran caregivers in our county, and creating an Assistive Technology Loan Program to promote independence for for people with disabilities and older adults.
We did all this and more while still running the day to day programming that provides our older adults and residents with disabilities with opportunities to continue their education, stay active, socialize, and access the food, health care, and other resources they need to thrive in our communities.
This Directory will provide you with useful information about these programs and more. As we create new programs designed to assist you in the future, we need to hear from you. Let us know what you need. Talk to the staff and the director at your local senior center. Engage with the Area Agency on Aging Advisory Council, or call the Department of Aging and Disabilities at 410-222-4257.
We hope you keep this Directory at your fingertips and use it often.
Directory Links
Contact Information & Assistance