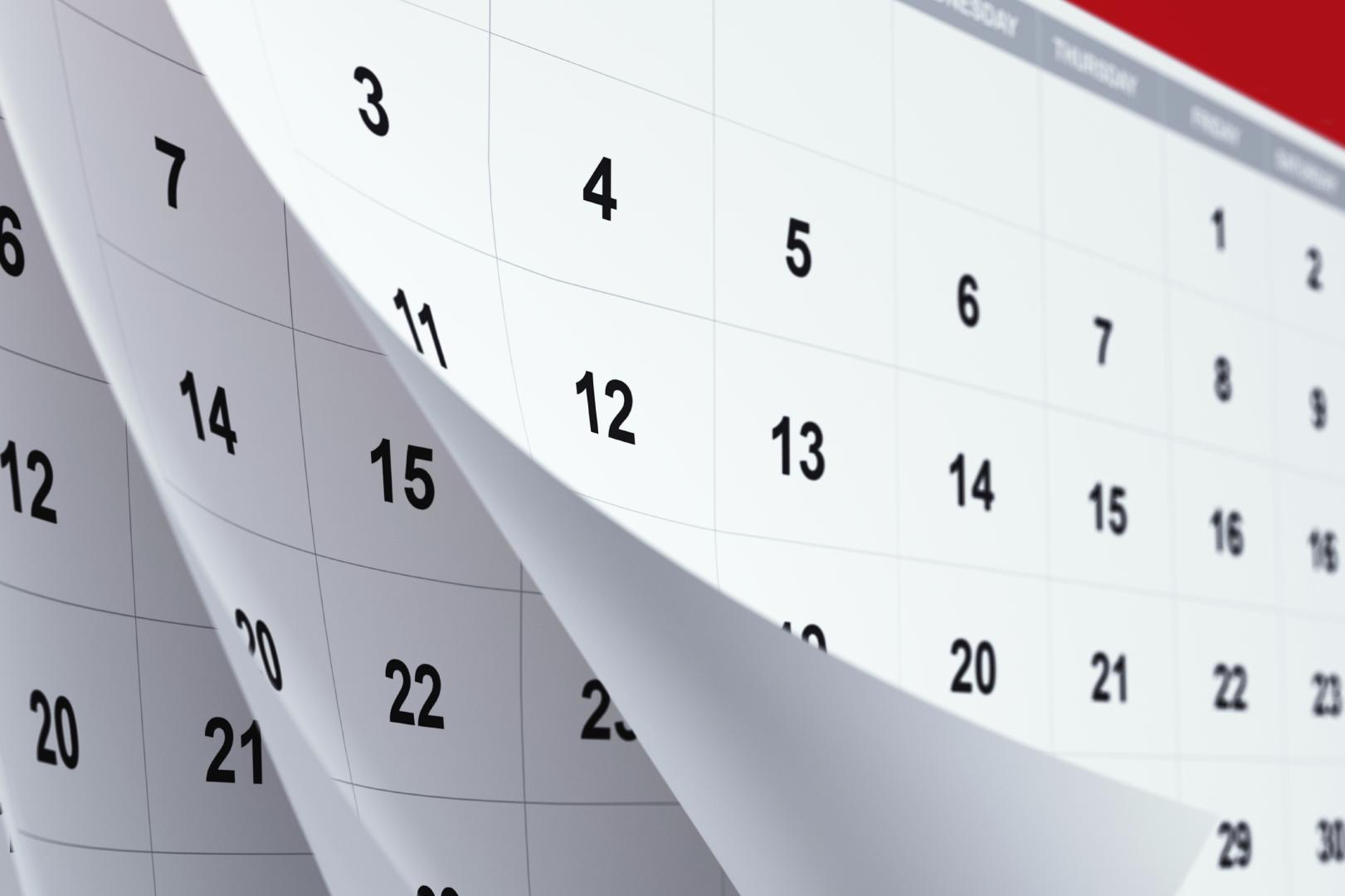 Holiday Collection Schedule
View the list of holidays in 2023 that will interrupt Curbside Collection. 
---
---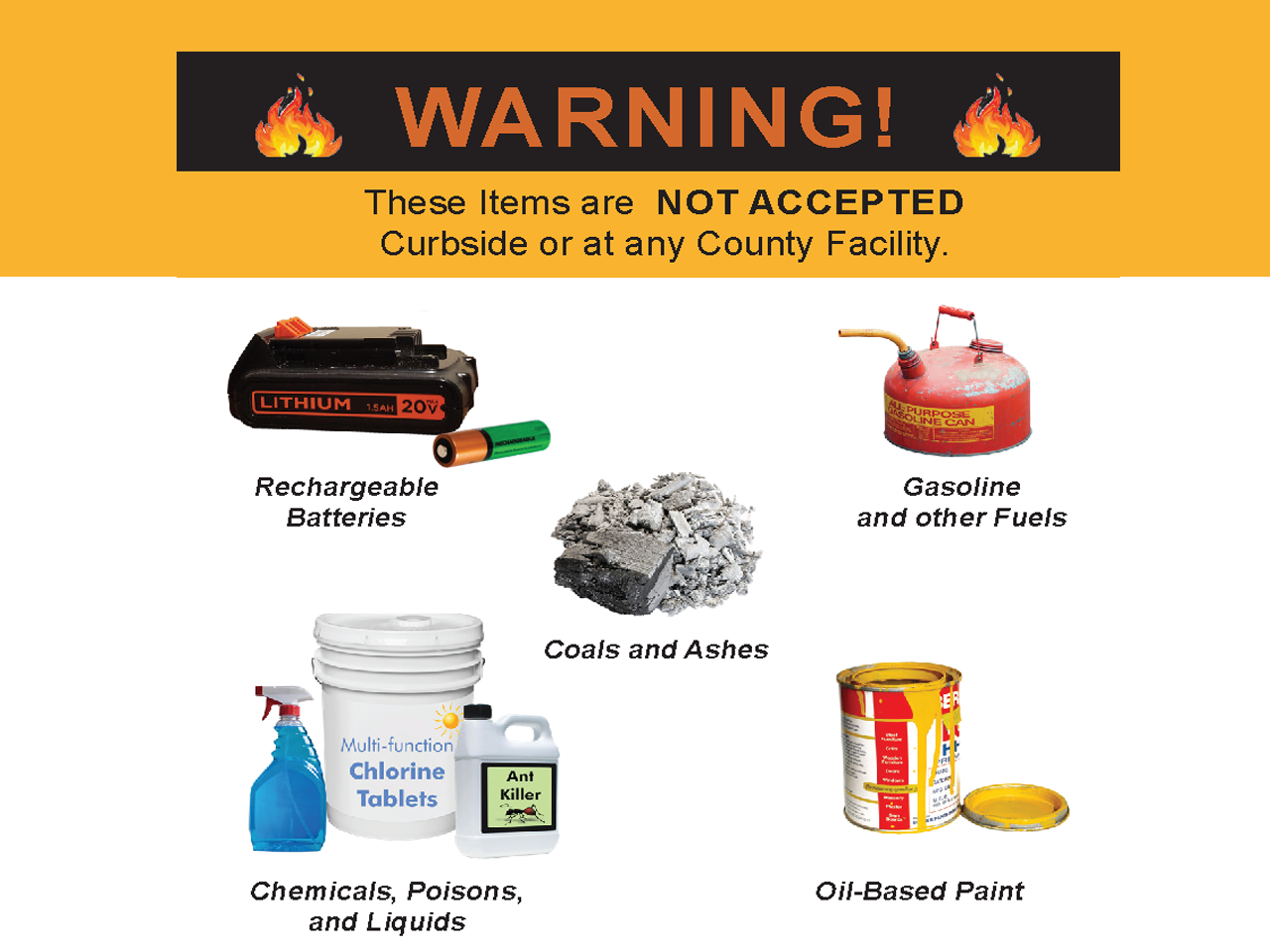 Warning! Items Not Accepted
These items are NOT ACCEPTED at curbside or at any County Facility. Open link to view a list of items not accepted. 
---
Collection Tips
Each material, recycling, yard waste, and trash, is collected by a separate truck.  Although the trucks all look similar, recycling and yard waste trucks are marked with recycling symbols.
Household Recycling & Trash Made Simple
---
We Welcome New Customers!
For Communities interested in receiving County provided curbside collection service please call:
 (410) 222-6100