Quiet Waters Park - Pesticide Notice
Please be advised that Quiet Waters Park is scheduled to receive pesticide applications starting on Monday, September 25-29, 2023. Quiet Waters Park will be spraying deer repellant on susceptible ornamental plants throughout the fall. Information relating to the products used during these applications can be found here.
---
About the Park
The Quiet Waters Visitor Center is the place to begin your visit to the park. The Visitor Center's two art galleries display art exhibitions of the best local and regional talents. The park provides six outdoor pavilions that can be rented for parties. The park's indoor facility, Blue Heron Center is available for weddings, parties, and business meetings. 
 
Quiet Waters Park has several locations for you to hold a wedding ceremony. The South River Overlook is a wonderful location, perched above the scenic South River. The James Lighthizer Gazebo is a beautiful setting, located on the edge of a serene pond. The Blue Heron Center is the perfect location to hold both your ceremony and reception.
---
General Information
Quiet Waters Park is open 7 days a week from 7:00 a.m. to dusk. 
Quiet Waters Park is closed on Thanksgiving Day and Christmas Day. 
Visitor Center Office hours are Monday through Friday 9:00 a.m. - 4:00 p.m. and Saturday and Sunday 10:00 a.m. - 4:00 p.m.
Daily Entry Fees
Daily Pass:
$6.00 per vehicle
Daily Pass - Physically Challenged:
$5.00 per vehicle (MVA handicapped tags or hanging permit required)
Daily Pass - Service Connected: 
Free per vehicle (Military Individuals, Veterans and their Families - Services connected I.D. required)
Annual Passes
Annual Pass - AACo Resident:
$30.00
Annual Pass - Non-County Resident:
$40.00
Senior Pass - 60 and up:
$40.00
Daily Parking Fee - Buses (schools only):
$30.00 (School buses only free with pavilion rental)
---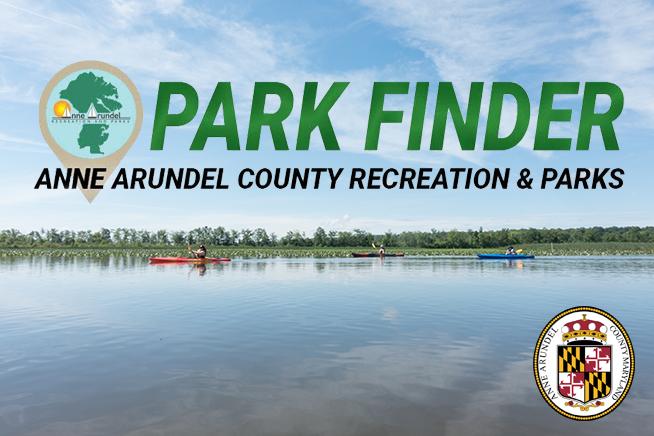 Discover and Experience Anne Arundel County!
Discover regional and commpunity parks, trails, natural areas, historic sites and water access. Find parks by name or by type of activity or parks near your home.