Mayo Beach Park open days are free and open to the general public. Visitors on open days can pack a lunch, bring their canoe, kayak, windsurfer or paddle board and enjoy a beautiful afternoon. A shallow beach area is available for water play and wading. Lifeguards are not on site. 
Call 410-222-1978 for additional information.
2023 Open Days Schedule
New Open Hours:  8:00 a.m. until
Dusk
August 12 to September 4, 2023  
Park is open to the public 7 days per week   
Reservations pass required on Sat & Sun from YourPassNow.com 
September 5 to September 30, 2023  
Park is open to the public 6 days a week (Sun-Fri, closed Sat)   
Reservations pass required on Sunday from YourPassNow.com  
October 1 to October 31, 2023  
Park is open to the public 5 days a week (Mon - Fri)  
November 1, 2023 to April 1, 2024   
Park is open 7 days a week.
Call 410-222-1978 for reservations assistance.
Starting Saturday, May 27, 2023 all guests will be required to obtain a Mayo Beach Park pass from yourpassnow.com on weekends and holidays to enter the park. This pass is free, but must be reserved before coming to the park.
Groups/parties of 20 or more must have a special event request approved by the superintendent.
Those without internet access may call (410) 222-1978 for assistance in making a reservation. Once reserved, the pass with the QR code is emailed to the customer and can be printed or saved immediately. Mayo Beach Park Rangers will scan the electronic or printed passes before visitors enter the park. 
General Park Rules:
All dogs must be on a leash at all times in the park. Poop bags and a doggie trash receptacle is available. 
Alcohol, fires, grills, and balloons are not permitted anywhere in the park. 
All music must be kept to a minimum volume and amplified music is not permitted.
---
Prohibited: 
Alcohol 
Smoking/Vaping of tobacco and marijuana products 
Dogs 
Kites 
Amplified Music 
Fishing 
Glass bottles 
Enclosed tents 
Grills 
Open fires 
Climbing on rock breakwaters and jetties 
Walking or setting up items on beach grasses 
Operating a motorized vehicle on the beach 
Large shade canopies (anything larger than 25 square feet).
---
All visitors must carry all of their beach equipment from the parking lot to the beach (a short walk). Come prepared and bring a small cart or wagon.  
Dogs are not permitted on the main beach from Memorial Day Weekend through Labor Day Weekend. 
You may set up a space on the beach for laying out, playing in the sand, etc., but please refrain from setting up on grasses or on other vegetation. This prevents negatively impacting important plants and trees along our shoreline.
 
Important Facts
All swimming beaches in Anne Arundel County are unprotected swimming beaches. Swim at your own risk. Lifeguards are not present. 
Umbrellas and small (not to exceed 25 square feet) shade canopies are permitted. 
After rainfall of ½ inch or more, all Anne Arundel County Beaches are under a no swimming/no direct water contact advisory for at least 48 hours due to expected high bacteria levels. 
The public is advised to exit the beach and seek shelter in their vehicle at the first sound of thunder or sight of lightning. Remain sheltered for 30 minutes past the last sound of thunder or sight of lightning. 
Jellyfish may be present in the waters of any swimming beach in Anne Arundel County.
Picnicking 
Please pack food that is already prepared as cooking on site is not permitted. 
Swimming Relaxing on the beach 
Canoe/Kayak/SUP (bring your own) 
Restrooms with running water and toilets are available. 
Potable drinking water is available but please bring your own bottle. 
Rangers on staff
---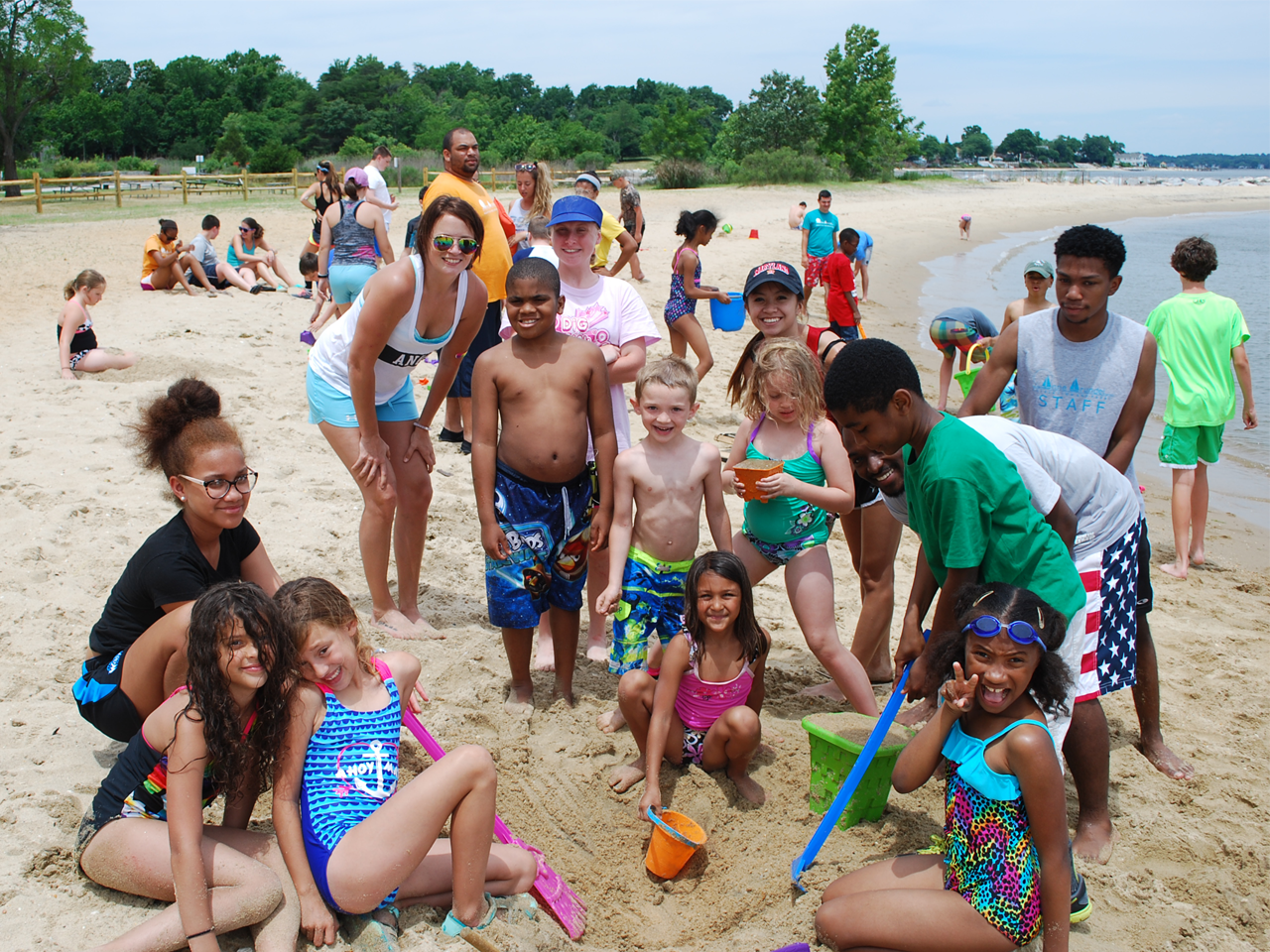 ---