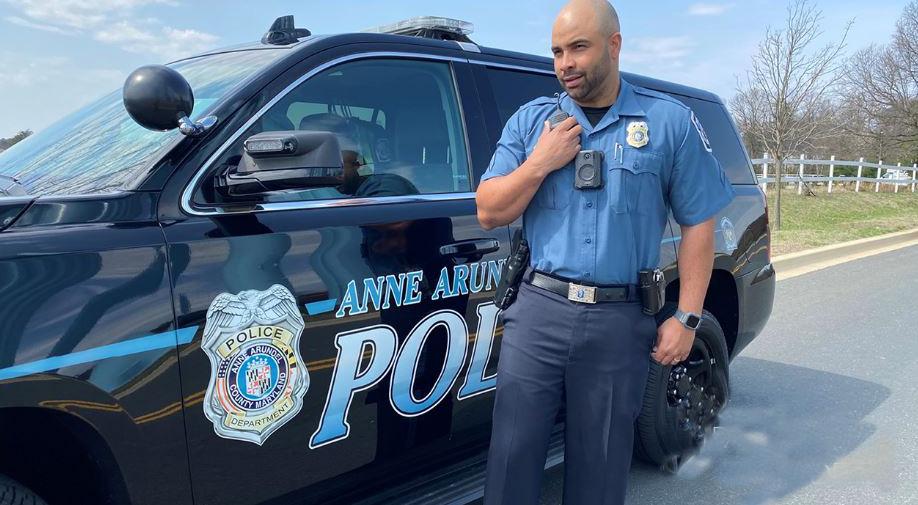 Moving Violations
Once a traffic citation is issued, it becomes part of the court process and is handled by the Clerk of the District Court. Information pertaining to traffic citations can be found on Maryland Courts Traffic Citation Information.
Parking Violations
Anne Arundel County parking violations may be paid in person by cash or money order at Police Headquarters in Millersville, MD. Personal checks will be accepted unless the tags have been flagged, and returned checks will result in the suspension of tags through MVA. You may also follow the directions on your ticket to send in the payment by mail. Please note that tickets not paid within 30 days will accumulate late fees and may results in suspension of tags.  

Parking citations may be payable online. A service fee will be applied by the vendor for payments made online.  

To schedule a court date to challenge a parking violation only you must submit a written request or use the online form to request a court date. Court requests for moving violations must be made through the District Court. For any questions call (410) 222-8750.
---
Tow Fee
Towing companies utilized by the Anne Arundel County Police Department are licensed, independent businesses regulated by the Department of Inspections & Permits Licensing Section under Anne Arundel County Code.  (Article 11 Title 16)
To locate/retrieve your vehicle, including an estimate of charges due, check online at www.autoreturn.com or call a customer service operator at (301) 468-7342.
Complaints or questions may be submitted online anytime to towing@aacounty.org or to the Department of Inspections & Permits Licensing section at (410) 222-7788 (M-F 8-4).
Authorized towing fees are published by the Department of Inspections & Permits Licensing Section and must be presented upon request.  It may also be found here:  Tow Fee Schedule  
All invoices must contain the company's name, invoice number and an itemization of all fees and a towing company may not require a damage waiver as a condition of vehicle release.
Upon demand by the owner, or agent of the owner, the towing company shall provide the name, address, telephone number and policy number of the tow company's insurance carrier.
Leaving a vehicle at a tow facility for more than 10 days may constitute abandonment and result in civil and/or criminal prosecution under MD Transportation Article § 25-202.