About District 6
District 6 includes the City of Annapolis and surrounding areas bounded by the Severn River, the South River, and the iconic Chesapeake Bay. The district also stretches northwest to encompass Crownsville and part of Millersville. It is home to the seat of our State government and its many departments as well as the County seat. District 6 is also home to several incredible and historic institutions, including the U.S. Naval Academy and St. John's College. The Maryland Renaissance Festival and the Anne Arundel County Fairgrounds also make their homes here. District 6 includes many places to enjoy the water and land, including Quiet Waters Park, Thomas Point Park, Elktonia-Carr's Beach, and of course downtown Annapolis, and is the future home of the Crownsville Memorial Park.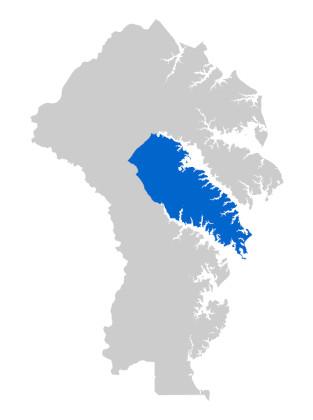 ---
District 6 Contact Information
* Serving second term that expires 12/2026 
** Communications with the County Council office, County Council Member or Legislative Assistant become part of the public domain and may be subject to disclosure under the Maryland Public Information Act or the Anne Arundel County Charter.