Get Trained, Save a Life!
If any groups, such as churches, scouts, libraries, etc., are interested in hands-on CPR training, please feel free to contact Beth Weiss at
(410) 222-8758
. She will be happy to assist you.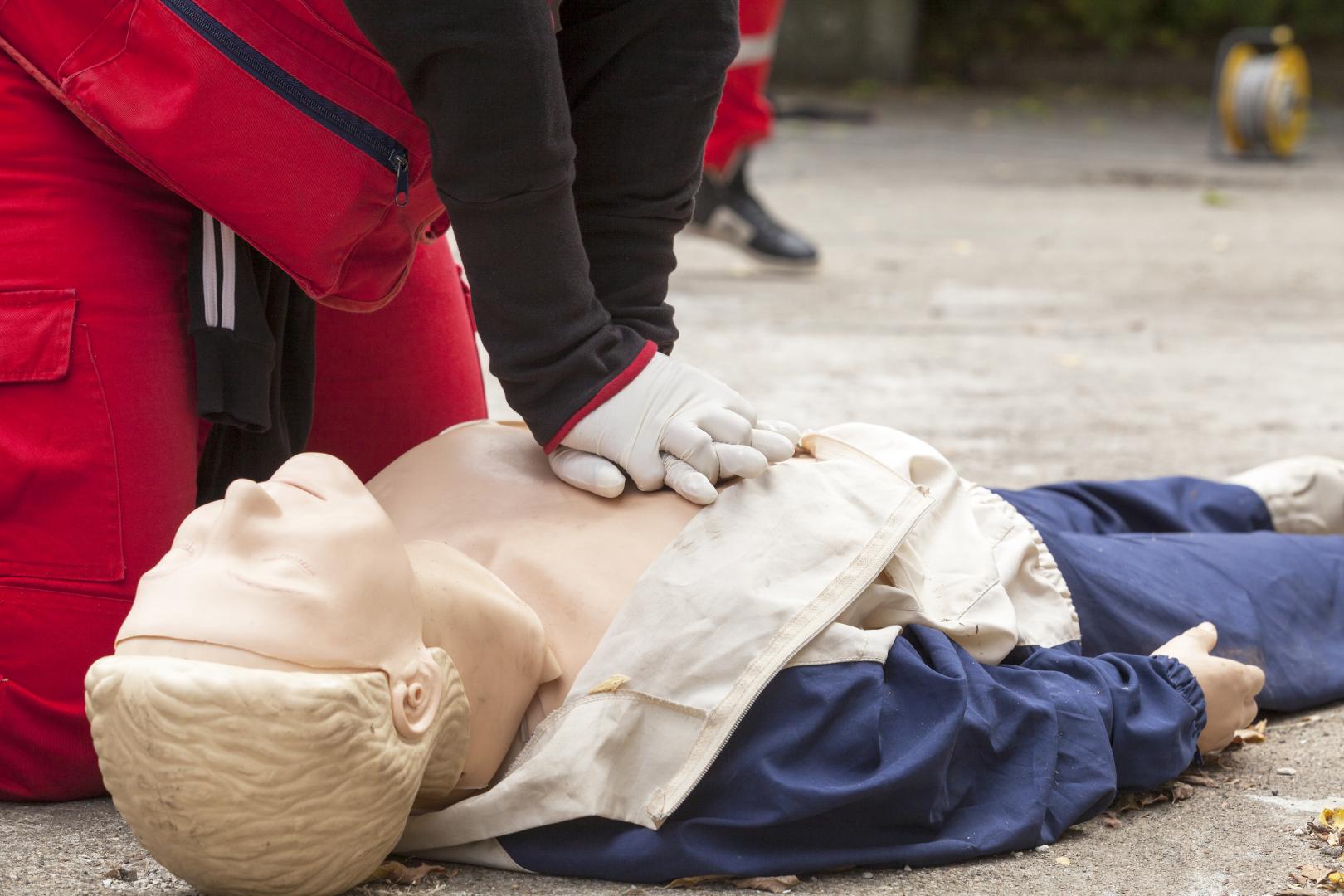 Why Learn CPR?
Nearly 326,000 out-of-hospital sudden cardiac arrests occur annually, and 88 percent of cardiac arrests occur at home. Many victims appear healthy with no known heart disease or other risk factors. Sudden cardiac arrest is not the same as a heart attack. Sudden cardiac arrest occurs when electrical impulses in the heart become rapid or chaotic, which causes the heart to suddenly stop beating. A heart attack occurs when the blood supply to part of the heart muscle is blocked. A heart attack may cause cardiac arrest.
Classes We Offer
The ONLY level CPR class we offer at the Anne Arundel County Fire Department Training Academy is the following:
American Heart Association Family and Friends Class - FREE (NO completion card issued with this class)
The Family & Friends CPR Course teaches the lifesaving skills of adult Hands- Only® CPR, child CPR with breaths, adult and child AED use, infant CPR and relief of choking in an adult, child or infant. Skills are taught in a dynamic group environment by using the AHA's research-proven practice-while-watching technique, which provides students with the most hands-on CPR practice time possible.
Target Audience
Family & Friends CPR is for people who want to learn CPR, but DO NOT NEED A COURSE COMPLETION CARD in CPR for their job. This course is ideal for schools and students, new parents, grandparents, babysitters and others interested in learning how to save a life.
Upcoming Classes
Classes We DO NOT Offer
American Heart Association Heartsaver CPR AED
Heartsaver®  CPR AED teaches adult CPR and AED use, as well as how to relieve choking on an adult.  This course teaches skills with AHA's research-proven Practice-While-Watching (PWW) technique, which allows instructors to observe the students, provide feedback and guide the students' learning of skills.
American Heart Association BLS Healthcare Provider
The Basic Life Support (BLS) for Healthcare Providers is designed to provide a wide variety of healthcare professionals the ability to recognize several life-threatening emergencies, provide CPR, use an AED, and relieve choking in a safe, timely and effective manner.
Target Audience
This course is for healthcare professionals who need to know how to perform CPR, as well as other lifesaving skills, in a wide variety of in-hospital and out-of-hospital settings.
 If you need either of these level classes, please use the web sites provided below.
CPR Coordinator
Address
415 Maxwell Frye Road, Millersville, MD. 21108