Glen Burnie Garage
The Glen Burnie Garage is located at 7480 Baltimore Annapolis Blvd., in the heart of Glen Burnie, and offers 550 free parking spaces. The garage is open 24 hours a day, 7 days a week. It is close to shopping, the Glen Burnie Town Center, Anne Arundel Community College, and the District Court. It is the perfect place to park for the annual Christmas Tree Lighting as well as the Glen Burnie Carnival.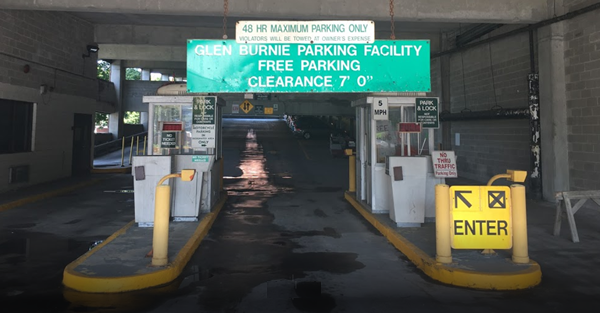 ---
Whitmore Parking Garage
The John Whitmore Garage is located on the corner of Calvert and Clay Streets in Annapolis. The lot contains 794 spaces and provides parking for County and State employees. This lot is also open to the public for a nominal fee (see chart below). Monthly parking is available for $120.00 each month. If you are interested in monthly parking please complete the form and email it to aaparking@aacounty.org
If you have any questions or need additional information, please contact the Facilities Management Office at (410) 222-8100.
This lot is located within walking distance of the Circuit Court, the Arundel Center, and the Maryland State House. The lot is a great place to park for downtown restaurants, shopping, festivals, and Farmers' Markets.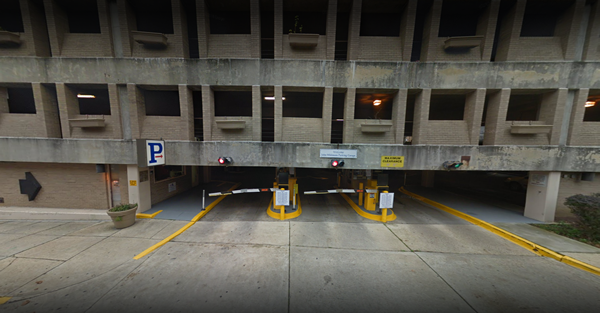 ---
Rates 
Effective August 1, 2018
| Time | Rate |
| --- | --- |
| Friday 4 pm - Saturday 4 am | $2 |
| Saturday 4 am - Saturday 4 pm | $4 |
| Saturday 4 pm - Sunday 4 am | $2 |
| Sunday 4 am - Sunday 4 pm | Free |
| Sunday 4 pm - Monday 4 am  | $2 |
| Monday 4 am - Friday 4 pm | $1.25/hour $10 Max |