Staff
Tracy L. McFadden, Assistant Clerk
Location and Hours
Address
44 Calvert Street, Room 160, Annapolis, MD 21401
Monday through Friday
8:00 a.m. to 4:30 p.m.
Appointments preferred. 
 
Anyone needing accommodations must contact the office at (410) 222-1119 or via Maryland Relay 7-1-1 at least 7 days in advance of the event. All materials available in alternative formats upon request.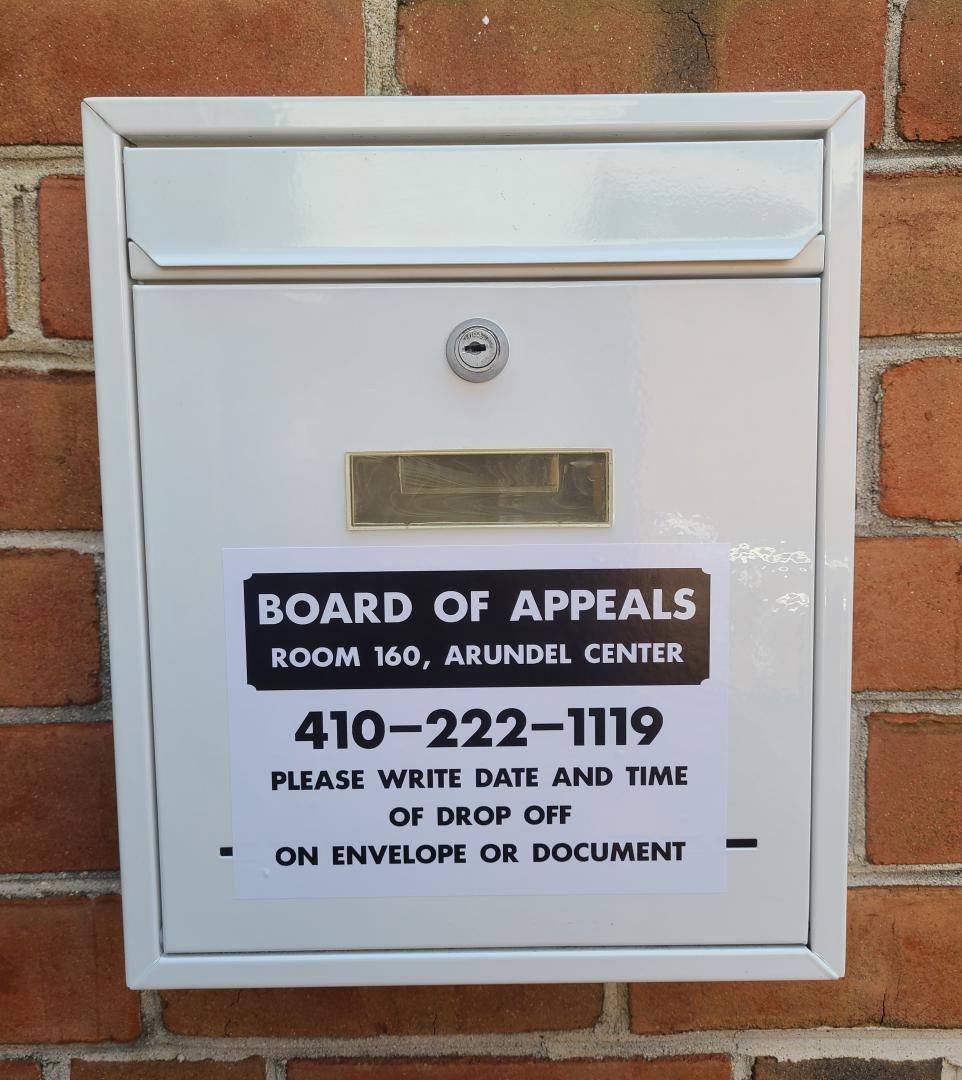 Drop Box
The drop box is located at the front entrance of the Arundel Center at 44 Calvert Street in Annapolis.