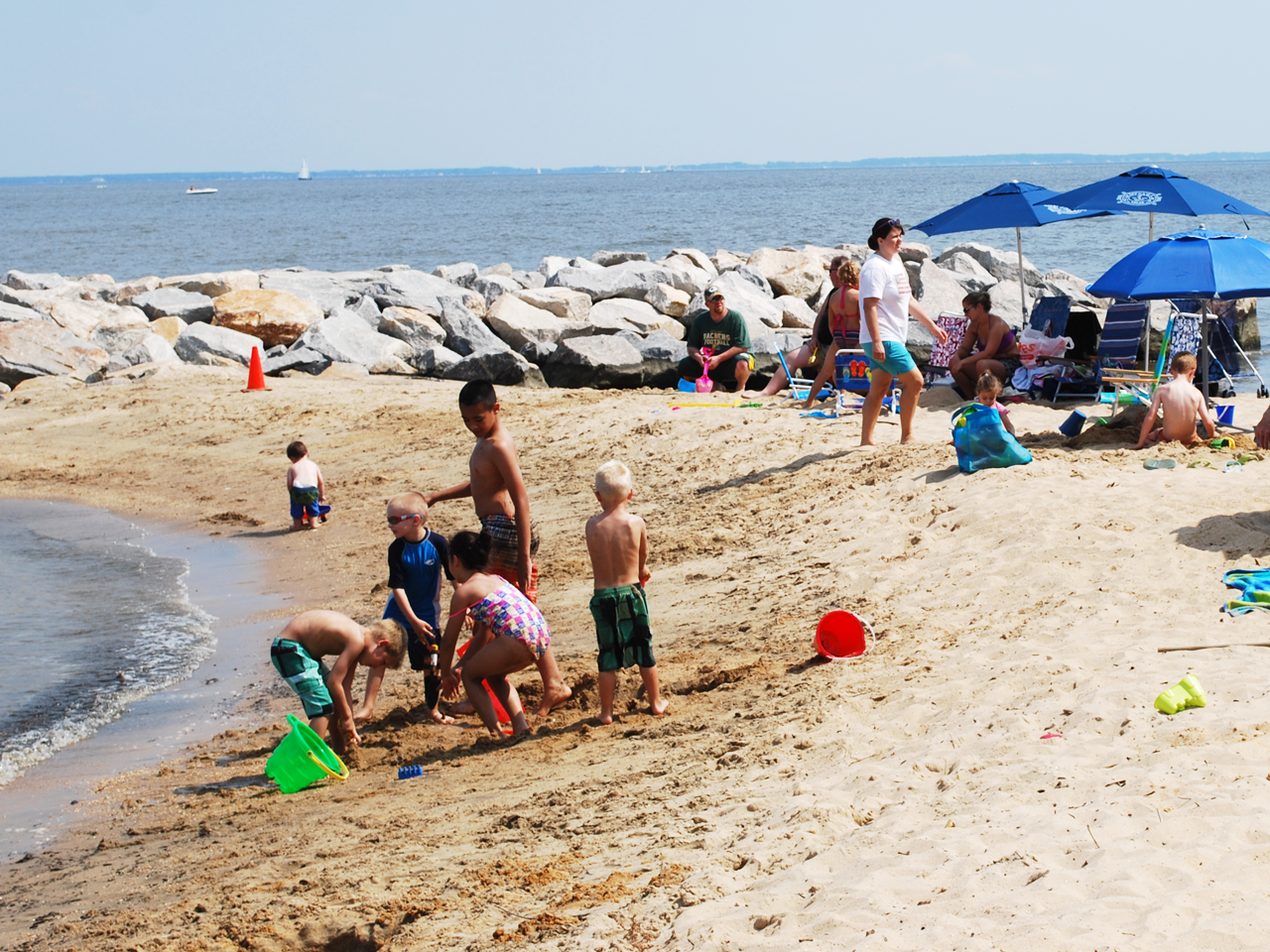 Mayo Beach Park Open Days
Mayo Beach Park open days are free and open to the general public. Guests will be required to obtain a Mayo Beach Park pass from yourpassnow.com on weekends and holidays to enter the park. This pass is free but must be reserved before coming to the park. This system allows us to decrease traffic congestion on residential roads, better manage visitor expectations, and reduce the stress on staff from both workload and customer frustration.
---
About the Park
Mayo Beach Park sits at the mouth of the South River and the Chesapeake Bay. The park is available to groups on a permit basis for civic and nonprofit organizations, weddings, receptions, company picnics and family reunions. The park is also open for managed public access during specific days.